OLA Consulting Engineers, Hawthorne
Behind every new construction, renovation or retrofit project, there's a design team of engineers with expertise in mechanical, electrical and plumbing systems working alongside architects and interior designers to ensure the work comes together.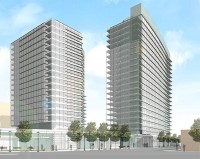 In Westchester, Hawthorne-based OLA Consulting Engineers has emerged as the leader in this arena, with a focus on sustainable engineering that has made an impact on buildings across the region, including hospitals, schools, churches, multifamily dwellings, government buildings and upscale retail spaces.
The company provides a wide range of services related to building systems and utilities. OLA Consulting Engineers specialize in heating, ventilation and air conditioning, electrical, plumbing and fire protection design.
In addition to engineering design services, the firm also stands out in the region for its energy engineering and commissioning services. The staff of highly credentialed engineers are committed to integrating sustainable design and energy conservation solutions into every project.
Celebrating more than 40 years of business, Patrick Lynch, one of the firm's five principals, said OLA Consulting Engineers has emerged as a leader of sustainable building initiatives because of its approach.
"We're in the business of creating healthier environments for people to live and work in," said Lynch, referring to the way it collaborates with project team members to improve lighting, air quality and the overall environment inside a building.
There are many projects that Lynch and fellow principals Steven Abbattista, James Dolan, John Torre and Jill Walsh are proud of, but there are some that stand out.
That includes their work on the PepsiCo R&D building in Valhalla, the first LEED EB Gold Research and Development building in Westchester, where OLA Consulting conducted an energy audit followed by a number of energy-saving projects. They included replacements to the building's air handling system, a new photovoltaic solar power generation system and lighting upgrades, among other improvements.
OLA was also an integral part of the $150 million redevelopment of the Cross County Shopping Center in Yonkers.
Other notable successes include its work on the Jacob Burns Media Arts Lab in Pleasantville and on the Richard A. Berman Students' Center at Manhattanville College. Both projects received a LEED Gold designation as a result of OLA's innovative improvements.
The firm, which employs close to 50 people, has won a plethora of industry-specific awards over the years. Its leaders are passionate about the design of energy-efficient buildings, but also about helping other professionals in the building industry do their jobs better.
That's a unique approach, said Dolan, who cited the company's partnerships with myriad local and regional architectural and design firms providing energy consulting and commissioning services.
The firm's current work includes the redevelopment of the Westchester Pavilion in White Plains, commissioning services for the new Sandy Hook Elementary School in Newtown, Conn. and multiple renovation and new construction projects at Pace University and White Plains Hospital.
Cultivating a caring environment for employees throughout the firm has helped promote OLA's success. The entire staff is involved in a range of volunteer activities, the premise being that their efforts will help "build a better planet for all," Dolan said.
The company is also active in other community initiatives. It has provided student scholarships to support the next generation of engineers, worked closely with Habitat for Humanity and donated to Operation Backpack through a collaboration with Volunteers of America.
OLA Consulting Engineers is located 50 Broadway in Hawthorne. For more information visit www.olace.com.