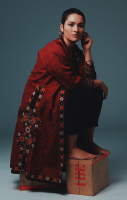 Having a successful music career is enormously challenging even if you're as talented as Bianca Muñiz.
But overcoming challenges is nothing new for the 22-year-old Sleepy Hollow resident and Pleasantville High School alum. In fact, it has helped to inspires her and create music to bring to the world.
Muñiz calls her difficult-to-pigeonhole style "avante-pop," an eclectic mix of indie, pop, jazz and rock that highlights her beautiful, smooth vocals.
"I studied musical theater and classical in high school and then jazz and vocal studies in college, so I got all of these different foundations of music, and I've always listened to pop, R&B, even electronic, so I really take on everything, a little bit of everything," Muñiz said.
This Friday, she will appear in a concert at Tarrytown's Pierson Park Band Shell, with artist Heather LaRose.
On Sept. 29, the vocalist and pianist will mark a significant milestone. She will see her first music video released through Vevo, a single called "For You." The song will be the title cut on her first full-length album when it is released sometime next year.
Muñiz and her six accompanying band members will celebrate that evening with a performance at The Bitter End in Manhattan, followed by a week on tour in Montreal.
It's impressive that Muñiz is steadily forging her path in the unforgiving music industry, but even more so after another round of life-altering circumstances. Last November, she was diagnosed with breast cancer and underwent a double mastectomy a month later. She required three months of chemotherapy and is now on a medication regimen that will last until March that often leaves her exhausted.
It is Muñiz's second bout with cancer. At 11 years old, Muñiz was diagnosed with ovarian cancer. You would never know that someone with such a gifted voice and as cheerful a disposition has had to endure so much.
"For me, it just makes me want to push forward," Muñiz said of her drive. "But all these medications make me really tired, so sometimes I'll keep going and going and going for days, and then finally on my day off I'll sleep all day long and not answer anyone. Then I'll pick right back up the next day. I always want to keep going, even before I was diagnosed. I always want to move forward. I want to put music out. If anything, this makes me more inspired to do so."
Muñiz, who was born in Yonkers and later moved to Sleepy Hollow with her family to attend the Pocantico School District, writes virtually all of her own music. Some of her more recent material has been geared toward her personal experiences, sometimes unwittingly. She said that her sister, Jacqueline, one of the singers in her band, recently pointed that out to her. Other songs come to her in her dreams while sleeping.
"I don't think about what I'm writing when I writing it," Muñiz said. "I really think about it later, but (my sister) pointed it out and it came through the lyrics and just the feeling of the lyrics in general."
Her drummer and band manager, Michael Hojnacki, who met Muñiz when they were both music students at the New School for Jazz and Contemporary Music in Manhattan, said in the more than four years he has known Muñiz, there has been a constant refinement of her talent.
"Her voice actually gains a depth, a story that maybe has had too much happen for the age that she is – 22 years," Hojnacki said. "I can definitely see over time, songs that are out over time on her full-length album, have a lot of depth in them."
After completing Pocantico Hills, a K-8 district, Muñiz chose Pleasantville High School, one of three schools she could have selected, because it had the best music program.
Muñiz also enrolled in voice lessons at the Lagond Music School in Elmsford, where she had her first experience performing with a band. She also learned how to perform as a solo artist on stage. In the summer of 2016, she released a four-song mini album "Scary Dreams."
Muñiz is hopeful that having Vevo. a video hosting service from the conglomeration of Universal, Sony and Warner music groups, pick up her single "For You" represents the next step in her career.
To listen to a sample of Muñiz's music, visit www.biancaMuñiz.com.