Grapevine:Obstacles Facing Women in the Italian Wine Industry
We are part of The Trust Project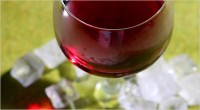 In my last two columns, I've discussed the role of women in winemaking, specifically in the United States and western Europe. Selective strides have been made in the last 25 years by women winemakers who have been given the opportunity to ply their trade.
In the United States, women have been able to penetrate the wine industry based on their proven skill and talent. However, in western Europe, women have attained success not necessarily through talent but through the fickle finger of genealogy or marriage.
This week, my focus is on Italian wineries.

The traditional Italian winery patriarch wields autocratic power within a narcissistic culture that is typical of old-line, stereotyped Italian males. The current recession in Europe has further stifled opportunity to historic proportions.
These factors permeate the ranks of the Italian wine industry. Many women are denied access to male business and social circles and are often relegated to homemaker status. Even when offered opportunities, they tend to be office or sales roles, not positions of responsibility. Ironically, this discrimination applies equally to women seeking career employment in the industry and to family members in the line of succession at family-owned wineries.
In the face of these obstacles, inroads are being made. Today's women are more highly educated, and in many cases more highly motivated, than their male counterparts. They are proving that women have more sensitive palates than men, thus helping wineries appeal to a broader customer base.
How so?
Italian families have farmed their vineyards for generations. Invariably–almost exclusively–the wines have been imprinted with the stamp of the family patriarch. And being male dominated, the wines have invariably been "masculine," bold, highly tannic and meant to age for years.
However, in the last 25 years women have become the primary wine purchasers and their palates are demanding less masculine wines, those that are more aromatic and with greater finesse. Savvy male Italian winemakers are slowly ceding decision-making authority concerning style and balance to women (typically their daughters).
In the face of this slow change and halting diversity, there are prominent Italian women who are at the helms of their successful and world acclaimed family businesses. Here are two examples.
The Marchesi Antinori company has been a family-owned Tuscan wine business since 1385. Over that span, 26 consecutive generations of males have led the winery to great success. The current family head, 72-year-old Marchese Piero Antinori, was faced with a monumental dilemma: his offspring were girls. Three of them. A woman had never been at the helm of this 627-year-old enterprise. What to do? Compounding his dilemma, none of his daughters expressed an interest in assuming the reins of the business–even if offered.
Fearful of losing his business, Antinori reluctantly brought in an outside investor as a partner. This proved to be untenable. Miraculously, the daughters–and their father–had a change of heart. Now, the outside investor is gone and all three daughters have executive management roles in what has become a worldwide business. Family succession is assured in the qualified hands of highly educated, capable and tradition focused family members who happen to be females.
The Colombini family began their long tradition of Brunello winemaking in the Tuscan region of Montalcino in 1592. In the 1960s, the reins to their Fattoria dei Barbi were assumed by female heiress Francesca Cinelli Columbini, a historic first. However, when choosing between her son and daughter to be her successor, Stefano was given the reins. Daughter Donatella eventually left lead her own winery business.
Now in her 14th year, her wines are renowned for marrying tradition with new technology. She has achieved world prominence with a singular focus: all of the winemakers are female and she assembled the first all-female panel of industry experts, who designed an award-winning Brunello.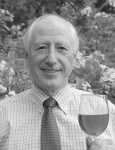 Next in line? Her daughter, Violante.
Next week: The French wineries.
Nick Antonaccio is a 35-year Pleasantville resident. For over 15 years he has conducted  wine tastings and lectures. He is co-host of "Glass Up, Glass Down," a local cable television series on wine and food; he also offers personalized wine tastings and wine travel services. Nick's credo: continuous experimenting results in instinctive behavior. You can reach him at nantonaccio@theexaminernews.com or on Twitter @sharingwine.