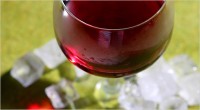 The proliferation of wines has escalated to a fever pitch over the last five years. The pipeline for offering and delivering these wines has radically changed over the last five years as well. In the past, local wine shops were the primary source for wines. Over time, bonds were created between merchant and consumer–mutually satisfactory bonds I might add.
A perfectly balanced economic model, right? A quid pro quo of acquired knowledge for cash register sales. Of course, change is inevitable. Business models change as enterprising individuals and companies seek new ways to garner a share of a market, and in the process perhaps modify the successful business model to their advantage.
Such is the case in today's consumer wine market. The delivery channels have changed dramatically. Today, consumers have a vast array of unique sources for purchasing wines, wine sellers have new pipelines to ply their trade and wine producers have greater means to sell their limited production wines into a widening distribution network.
What is behind these changes? Technology.
Some would say we don't need more choices and changes in delivery systems. There have been too many disruptions in our daily lives already. After all, these naysayers point out, most of us were comfortable reading books before Amazon decided electronic reading would be better for us; that most of us were comfortable owning a cell phone, a desktop computer, a camera, an MP3 player and a DVD player before Apple decided an iPhone would be better for us. And don't forget that most of us used to be perfectly content schlepping to "brick and mortar" bank branches, bookstores, office buildings five days a week and retail merchandise stores.
Has change improved our quality of life, our productivity?
If you're still resisting getting on the train, beware; you're about to be run over by it.
So, too, with wine purchases. Slowly, technology is infiltrating the world of local wine merchants. Not just as an alternative but as a new business model, delivering more choices at seemingly lower prices.
There have been alternative wine purchasing choices available for several years, but an announcement by a technology giant last week has the potential to dramatically change wine markets. Who is this culprit, ahem, innovator? It is your technology friend that over the last 17 years has crept into nearly all aspects of our shopping experiences: Amazon.
The world's largest on-line retail company ($57 billion in annual revenues) is making a foray into Internet sales of wine. Simple enough, after all, how different are the logistics behind selling a 50-inch LED HDTV and an artisanal red wine?
Very different. Amazon has faced a daunting challenge to enter the wine distribution market. Government regulations have been stifling. Processing and distribution logistics have been mired in self-serving state roadblocks. After two failed attempts, Amazon has decided to enter the market in stages. Initially, it will only offer approximately 1,000 (domestic) wines in only 12 states (excludingNew York) and will only sell through its Amazon Sellers program.
A further complication: if an order is for wines from multiple wineries, multiple shipments must be processed; no order consolidation is available at this juncture. Plus, each shipment must be accepted and signed for by an adult over the age of 21; no drop-offs are permitted. Not exactly Amazon-like convenience.
Nonetheless, this new wine distribution model is ground breaking. Not only is it a potential first step toward disrupting the legally mandated winery-to-distributor-to retailer-to consumer food chain, but it also provides small, artisanal winemakers the opportunity to have product in the direct-to-consumer pipeline. Will it succeed? Will there be a copycat movement from others? Will consumers find click-and-buy wine purchases as convenient as other Internet products?
With Amazon now creating a novel way to change the traditional distribution channels for selling wine, will consumers adopt their new business model or will they continue to patronize their brick and mortar retail shops? Stay tuned.
Next week, alternative Internet business models selling wines to consumers.
Nick Antonaccio is a 35-year Pleasantville resident. For over 15 years he has conducted  wine tastings and lectures. He is co-host of "Glass Up, Glass Down," a local cable television series on wine and food; he also offers personalized wine tastings and wine travel services. Nick's credo: continuous experimenting results in instinctive behavior. You can reach him at nantonaccio@theexaminernews.com or on Twitter @sharingwine.