Business of the Week: Dr. Nancy Millian, Mount Kisco
We are part of The Trust Project
Perhaps one of the most valuable assets that psychologist Nancy Millian possesses is her sharp listening skills. As a doctor specializing in psychotherapy for children, adolescents, adults and couples, Millian provides a supporting environment to people who are struggling with life's challenges.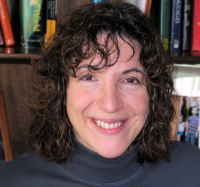 Millian, an Indiana native, has run a solo practice for 27 years, maintaining two offices in Connecticut, one in Danbury and the other in Southbury. She recently opened an office at 153 Main St. in Mount Kisco.
As a teenager, Millian said friends often came to her for advice. Aside from her interest in the wellbeing of others, her parents served as an inspiration. Her mother returned to college to study psychology, and like Millian, earned a doctorate in psychology. Her father, a virologist, was at one time the assistant director of the New York City Department of Health.
Whether it's working with adults, children or adolescents, Millian, a Southbury resident, helps patients suffering from myriad conditions, including depression, anxiety, panic attacks, intimacy issues, stress management, grief/loss, codependency and self-esteem issues as well as helping them cope with life's transitions.
In the case of teen clients, Millian, who attended the Wright State University's School of Professional Psychology, said gaining trust is often most difficult. The pressures that young people are under–maintaining good grades and feeling comfortable among peers– are too much for some.
"Many of my patients come to me saying they've hit a bump in the road or an obstacle in their lives," said Millian, referring to unhealthy relationships or dealing with unresolved issues from the past.
Women, in particular, seem to carry a heavy burden, noted Millian, the mother of two children, ages 12 and 14. Even those who achieved professional success don't always feel good about themselves, she added.
"The problem is always centered around navigating relationships with husbands and kids, being able to achieve job satisfaction and still have a life," Millian explained.
Offering a relaxed, down-to-earth style is important to patients who might otherwise feel uncomfortable.
"It's crucial that they feel safe," said Millian, whose husband, Holme Peters, is a biochemist. "I really strive to make people feel that way early on."
Women suffering from post-partum depression and couples dealing with the heartbreak of infertility can appreciate Millian's approach. She works closely with physicians to improve patient care and outcome. While she is unable to prescribe medication, she turns to a patient's internist for help.
Depression is another ailment that Millian treats often.
"Depression in kids is very different from that of adults," said Millian, referring to the lack of motivation that adults frequently experience as opposed to the irritability that children exhibit. Children become depressed due to unforeseen life events, family history or a biochemical imbalance, she said.
Bullying has become a common problem among school-age children. Her patients have often included sensitive children who feel they do not have a voice.
"I help them to feel better about themselves and to have a bigger voice," she said.
Millian's experience with children is varied. She has treated children as young as eight suffering from anxiety associated with school work and teens in the throes of the high-pressure college application process.
No matter the client, Millian said it's her interactive, solution-focused therapy mixed with a healthy dose of humor that enables people to address their challenges.
Reminding her patients that life is serious enough without dwelling too much on the negative has allowed them to move forward. Many of her patients have confided in Millian that it's an uplifting experience for them to visit her and one they look forward to.
"I am very fortunate that I am able to connect with people, and I really get a lot of pleasure out of seeing the big changes in their lives and the little changes," Millian said.
For more information, call 203-797-1855 or visit www.drnancymillian.com.
Colette Connolly is a copywriter and p.r. expert. She owns Connolly Communications, which is based in Bronxville, New York. Colette specializes in providing content-rich, SEO-optimized press releases, articles, newsletters, brochures, and customer success stories.