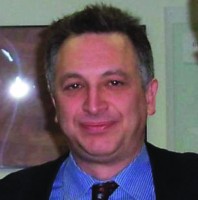 Former White Plains Mayor Adam Bradley overcame a major hurdle last week in his fight to prove he is innocent of abuse and harassment charges alleged by his estranged wife, Fumiko Bradley, when the Appellate Division in Brooklyn determined he was deprived of a fair trial and deserves a new one.
The court ruled that Bradley should have been allowed to call witnesses the defense claimed would have been relevant to determining his wife's credibility. Fumiko Bradley was the main witness in the case.
Bradley was convicted in March 2011 and sentenced to three years probation.
Just one week before the appellate decision, the Westchester County District Attorney's office withdrew additional criminal contempt charges against him, Bradley says. He was accused of violating a protection order prohibiting him from contacting his wife. Bradley said the phone call that prompted Fumiko Bradley to contact police resulting in the contempt charge was an accidental pocket dial made from his cell phone. "There were numerous calls made by my children to that cell phone," Bradley said. "The outgoing phone call to the number logged in by my children was an obvious pocket dial."
Bradley has two daughters who he claims he has not seen for about a year.
Supreme Court Judge Susan Capeci who heard the original case and convicted Bradley, vacated the permanent order of protection against him after he won his appeal, but proceeded to issue a temporary order on Friday.
The DA's office has 30 days from the appellate ruling to decide what it wants to do going forward. Lucian Chalfen, a spokesman for the Westchester County district attorney's office, said prosecutors are reviewing the court's decision and will be making a determination on how they will proceed.
"The judge [Susan Capeci] prevented 90 percent of the defense witnesses from testifying," Bradley said in an interview on Sunday. Bradley further contended that a false instrument was filed against him and the accuser then perjured themselves. "I have documents and testimony that will prove my innocence," he continued. "I am not worried anymore. My lawyers have what they need and they will go to the ends of the earth to defend me."
Bradley said he did not fight back publicly during the trial because he was trying to protect his children. "They have been hurt and my family has been hurt," he said. "I expected a fair trial. There was no justice. I have never seen such a thing."
Regarding the press and work colleagues who took a stand to demand he resign as mayor of White Plains, Bradley says: "When the truth is finally out, a lot of people will feel bad about what they have done." He said the members of the White Plains Common Council cared more about hurting him than they did about doing what he says was the right thing – purchasing the former Ridgeway Country Club property at a good price. "They now have a mess to contend with," he says, referring to a special permit before the council made by the French American School for a regional educational campus on the same property. Bradley says when the council refused to work with him he knew he had to resign because the operation of the city was being impeded.
Bradley continues to live in White Plains. "I am still here and I have no intention of going anywhere," he said.