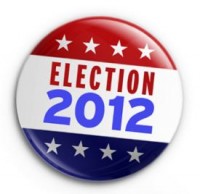 The gloves came off a long time ago in the bare knuckle brawl for the 40th State Senate District seat between incumbent Republican Greg Ball and Democratic challenger Justin Wagner.
Ball, 35, who also is running on the Conservative and Independence lines, is seeking a second two-year term in the Senate. He previously served four years in the Assembly. Originally from Pawling, he has lived in Patterson in Putnam County since 2005.
Wagner, 31, who also is running on the Working Families and Green Party lines, has never held elected office. An attorney for a large New York City law firm, he has lived in Croton for the last three years.
The 40th State Senate District includes Bedford, Lewisboro, Mount Kisco, Peekskill, Somers, Yorktown, Beekman, Carmel, Patterson and Putnam Valley.
Greg Ball
A U.S. Air Force veteran, Ball prides himself in being an independent legislator and a fiscal conservative who favors limited government.
"If I had my druthers I would eliminate all political parties and have people run as individuals," Ball said. "I have an independent voting record and I literally have voted with the majority leader less than most of the Democrats. When people have called, whether from Peekskill, Pound Ridge or Pawling, I have picked up the phone and delivered."
Ball said "very quietly" more than 60 bills he has sponsored have been passed in the Senate, including a comprehensive ethics bill. He said he also wrote the "Equal Pay for Equal Work" legislation.
"My opponent just doesn't get it. He doesn't have a familiarity with the legislative process. He doesn't understand how it works," Ball said. "I have a solid track record."
Creating jobs and reducing taxes and unfunded mandates are high on Ball's list if he is reelected. He said the two percent tax cap has saved school districts in his district about $35 million.
"We have a lot of work that needs to be done. New York is number one in taxation. We didn't get in this position overnight," he said. "It is not a bad thing that the tax cap is forcing a discussion on unfunded mandates. The only way to lower taxes is to decrease spending. I would like to make it tougher to exceed the tax cap and hold government more accountable."
Ball said he partnered with Governor Andrew Cuomo to repeal the MTA payroll tax, cut taxes on small business owners by 20% and enacted pension reform. He said the minimum wage should only be increased if small business owners are given some relief.
Meanwhile, Ball said the Indian Point nuclear power plants should be a federal priority if a change will be made in the future. He noted new nuclear plants should be built upstate but stressed he has always been impressed with security at the Buchanan facility. Ball also has called on a moratorium on hydrofracking until studies can be made on fracking fluid and waste.
As for the tough campaign during which he has referred to his opponent as "Wacky Wagner," Ball said, "If you can't make it through a tough campaign you shouldn't be a senator. We have not attacked him in a personal way. My opponent's campaign is not being done by Boy Scouts."
Justin Wagner
Wagner said he is running for office because he feels Ball's "extreme, right wing views" don't fit with the Hudson Valley.
"He spends a lot of time on politics and not a lot of time on legislation," Wagner said. "A lot of Senator Ball is style and lacks substance. I may be boring but I think boring may not be such a bad change. I'm sick and tired of people making decisions for two years just to get reelected, instead of making decisions for the future. If folks contrast our records, we'll win."
Being outspent in the race four to one by Ball, Wagner supports campaign finance reform, along with mandate relief to make the two percent tax cap truly effective.
"When you propose things you have to find ways to pay for them," he said. "Property taxes not only need to be capped, they need to be decreased. Governor Cuomo needs a serious senator who will really work with him to help pass important legislation to move New York forward, such as increasing the minimum wage."
Noting 99% of legislators are reelected in Albany, Wagner supports term limits for elected officials and leadership positions. He also opposes pay raises and a proposal to shorten the legislative calendar.
Meanwhile, Wagner said he agrees with Governor Cuomo about replacing Indian Point with an alternative energy source but until there's a "what comes next." On hydrofracking, he maintained New York is not ready for it, noting the Department of Environmental Conservation has no enforcement mechanism.
Wagner said he doesn't take Ball's negative advertising personally. As for specific cases Ball has negatively linked Wagner to with his law firm, Wagner said "he latched on to cases I have not worked on and clientele I have never met."
"On a daily basis the senator is putting on a clown show. I think it's silly," Wagner said. "Most of it is not true. Greg is out of the mainstream on any number of issues. His record is out of lockstep with the Hudson Valley."