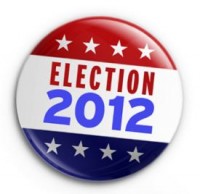 Rep. Nan Hayworth (R, C- Bedford) is finishing her first term in Congress as the representative of the New York 19th Congressional District. On November 5, she is seeking to be the representative of the 18th Congressional District because of the redistricting lines that were finalized in March. Challenging Hayworth for the seat is former bureaucrat Sean Patrick Maloney (D, WF- Cold Spring).
Hayworth, 52, is a licensed physician who beat Rep. John Hall for the congressional seat in 2010. She currently serves on the House Financial Services Committee and is one of only three GOP House members to join the LGBT Equality Caucus, a group of lawmakers advocating gay rights.
Maloney has worked as a senior West Wing adviser to President Bill Clinton between 1997 and 2000. He is also the former First Deputy Secretary to Gov. Eliot Spitzer and Gov. David Paterson.  He is currently a partner with the Orrick law firm in its New York office and is a member of the Energy and Infrastructure Group.
New York's 18th Congressional District includes all of Orange and Putnam counties and parts of Westchester and Dutchess counties, including Somers and parts of Yorktown.
Nan Hayworth
Hayworth falls on the political spectrum somewhere between the right of center and the Tea Party. Though conservative on government spending and taxation, she's a moderate on social issues. She supports the repeal of the Affordable Care Act, President Obama's signature health care reform law, as well as the Dodd-Frank law regulating the financial services industry, and she voted for both of Rep. Paul Ryan's budget proposals, which would have dramatically cut taxes for high-income earners while overhauling Medicare for future generations and drastically slashing non-defense discretionary spending.
Hayworth's Democratic opponent, Maloney, has charged that she hasn't lived up her billing as a moderate.  "She is a Tea Party Congresswoman," Maloney said in an interview. "I see the Tea Party having an influence on Nan Hayworth, who keeps voting with the Tea Party instead of [her constituents]. He cites how she twice voted in-favor of Ryan's budget proposals as well as her vote to defund Planned Parenthood.
Hayworth countered that she's broken with the Tea Party on many occasions, especially regarding environmental issues (the League of Conservation Voters ranks her as the fifth-best Republican in the House on environmental voting). She noted that the conservative Club for Growth rated her at just 56 percent in siding with the Tea Party on key issues, putting her among the bottom quarter of freshman House Republicans. At the beginning of her term, she recalled, she joined with another newly sworn-in Democratic congressperson to form the Common Ground Caucus to help bring the two parties together in the house to work on legislation. She acknowledged that common ground has been hard to find in the 112th Congress, faulting the Democrat-controlled Senate.
Hayworth said she lived up to her campaign promise to be moderate on women's issues, particularly abortion. While she said she would not support banning abortion, she strongly opposed using taxpayer money to pay for abortions unless the pregnancy was as a result of rape or incest, or it endangered the life of the mother. She also said she was opposed to any efforts to compel faith-based institutions, and other entities that receive federal funding, from performing abortions.
"Nobody should be forced to provide something that they find morally abhorrent," she said.
Hayworth is an advocate of keeping Indian Point open as well as off-shore drilling and hydrofracking.
"Closing Indian Point would increase pollution and increase the cost of electricity," said Hayworth. "So long as the nuclear plant can run safely it is a clean, safe and affordable energy for the Hudson Valley."
If the U.S. pays for off-shore drilling in Brazil through its participation in the World Bank, that according to Hayworth, "We should be willing to do it off of our own shores and change the dynamic of the supply and demand of gas. That is a way the government can help ease the price of gas."
According to Hayworth, her focus is on relieving the burdens of the small business owners.  "I talk with small business owners every day and they all tell me the same thing, 'lower my taxes,'" Hayworth said.  "They want to hire people and create jobs but regulations and the cost of healthcare and energy is just too much."
She added. "We need to have people in office who understand and have respect for the entrepreneur. Government has a role, there is no question about that, but it has to let go and let the economy do what it is supposed to."
Sean Patrick Maloney
After working behind the scenes of the executive branch of both the state and federal government, Maloney, 46, decided it was his turn to seek out an elected office.
"I am running because the Tea Party is taking us in the wrong direction," said Maloney. "I believe passionately that Nan Hayworth is the most extreme Republican to ever represent the Hudson Valley and we can do a lot better and I want to help bring positive change to Washington [D.C.]."
Maloney categorizes himself as a Bill Clinton-Democrat.
"I think we should do what works," he said. "We balanced the budget in the 90s by cutting government spending, by making the wealthiest pay their fair share and by growing the economy. The Tea Party and Nan Hayworth talk about it, but we did it."
Hayworth describes Maloney as a Nancy Pelosi – Democrat who is only interested in raising taxes.
"My opponent wants to raise taxes and increase the amount of regulation that comes out of Washington for the business sector that is only going to hurt us," she said.
"I would let the Bush tax cuts expire for the very wealthiest, but my opponent voted against extending the holiday on payroll tax six times," said Maloney. "She was for cuts for millionaires but taxes for middle class Americans under her plan go up. In the Ryan budget things getting rid of things like mortgage tax credit and would disproportionately affect the middle class."
Maloney refers to Ryan's budget as a Trojan horse.  "They [the Republicans] want tax cuts for the wealthy, but middle class workers do not get relief under the Ryan budget," he said. "Even if you believe the Ryan budget will work they do not achieve a balanced budget until 2040. We can balance the budget; we did it before without going after Medicare."
Maloney believes the key to jump starting the economy is to rebuild the manufacturing industry in the United States by offering a lower tax rate to businesses and halting any tax cuts to companies that ship jobs overseas. "I would end that tomorrow," Maloney said.
Maloney is an advocate of green energy and believes that Indian Point should be closed.
"We have to move away from Indian Point," Maloney said. "We can replace the energy over a seven to 10- year period we and we can grow jobs in the process. If you look at other nuclear stations that have closed throughout the country there you can see that it can actually grow an economy."  Maloney would like to see more renewable energy used such as wind, solar and geothermal.