Farmers Market Backer To Present at Yorktown Meeting
We are part of The Trust Project
Karen Symington Muendell has a simple request for Yorktown residents concerned about the financial impact of her planned farmers market: Come talk to me.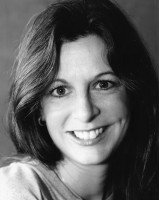 Muendell said she believes that most of the misgivings about the project are driven by ignorance or a twisting of the facts, which is why she urges community members on both sides of the issue to attend this week's community affairs meeting at 7 p.m. on March 22 at the Lakeland-Copper Beech Middle School.
"I refuse to jump into that whole … fray, it's not worth it," she said. "Unfortunately, people will take what they think of the facts and take them to suit their own arguments."
Despite complaints at a recent Yorktown Town Board meeting that the farmers market will negatively impact local farms, Muendell said she remains excited about the project and proud of the relationships she's formed with local farms like Hilltop Hanover Farms.
"I'm not going to let those naysayers rain on our parade," Muendell said. "I think it's a good thing for our community, and I'm not going to let them bring me down."
The market, which will be known as Maize Market Management, will be operated weekly and is expected to kick off on Saturday, May 19.
Each week, proceeds from the market will be donated to charity. Muendell said the Harrison Apar Field of Dreams Foundation and the Yorktown Teen Center have already signed on as charity partners.
Muendell said the market is a way for Yorktown to stay competitive with neighboring municipalities.
"While we do have a lot of really nice supermarkets here, people that like to shop at farmers markets are going to other communities to do it and they're not shopping even at local farms that have farm stands, they're going elsewhere."
That's why Muendell said it bothers her when area farmers charge that she'll fill the market with out-of-town vendors who don't produce the food they sell and who don't contribute to the Yorktown tax base.
"This should bring [local farmers] more business, not hurt your business," she said.
Before these farmers and vendors are allowed to apply for the market, there's a set of rules. There's three pages of rules and several of them talk about … you're selling what you grow, you will list the producers of all your food, which better be them."
Muendell said she has received about 17 vendor applications and hopes to have "no more than 20" stands at the weekly market.
"The response has been really, really good," she said. "They know how passionate I am about locally grown, seasonal food."
She's also hoping to provide a "wide array of products" and a "family-oriented experience" including weekly contest and activities for both children and adults.
But right now, she's focused on clearing up misconceptions — and for her, that starts with unveiling the details of her project at this week's community affairs meeting.
She said the meeting is a way to "dispel a lot of these rumors and fears and un-facts."
"I don't like the word lies," she said, laughing.
And she plans to hit them head-on March 22.
"Nobody bothered to talk to me to find out the facts, to find out what this market is going to be," she said. "I think they assumed that it was this big corporate entity coming in, they don't care what businesses they destroy, they'll just take everyone's money and going in."
More information about the project is available at www.maizemarketmanagement.com.