News Article Article pages that do not meet specifications for other Trust Project Type of Work labels and also do not fit within the general news category.
Police Blotter, January 25 – January 31, 2022, Print Edition
We are part of The Trust Project
Croton-on-Hudson Police Department
Jan. 11: A resident reported losing her car key in the parking lot of the Van Wyck Shopping Center at 1:01 p.m. She stated that she left her car running while she went into a store. When she returned, her car wasn't running and there was no key inside the vehicle. Patrol assisted the caller in looking for the vehicle key with negative results. Patrol observed surveillance footage that showed a white male in his 40s, wearing a black jacket and blue jeans, open the driver-side door of the vehicle, remove the key from ignition, shut the door and walk away. The owner had the vehicle towed from the lot. At 6 p.m., the owner responded to headquarters with information on who may be involved in the incident. Patrol notified that individual and was able to retrieve the car key and return it to the owner.
Jan. 14: Croton-Harmon High School official called at 11:10 p.m. reporting that a student is on a school computer at home searching for ways to kill himself. Several attempts to contact the parents were negative. Copies of what the student was searching on the computer have been preserved. Croton patrol and EMS was dispatched to the residence. The student was voluntarily transported to Westchester Medical Center.
Mount Pleasant Police Department
Jan. 16: An officer on patrol noticed an illegally parked car with its trunk ajar on Salem Place at 12:57 p.m. The officer spotted an elderly man on the property of 3 Salem Place, which is a construction site, wandering the property. The man said he was walking the property to find two pieces of wood for personal use. He was advised that taking any items from the property, even those designated as garbage, without the owner's permission could result in criminal charges. He left the site without incident.
Jan. 17: Report of a landlord-tenant dispute at a Stillman Lane residence at 10:58 p.m. Upon the officer's arrival, the tenant said his landlady had pushed him and grabbed his neck after going to the garage to retrieve a snow shovel. The tenant stated that he had video, which showed them visibly arguing, then she shoved him and put his hands around his neck. He had no apparent injuries. The tenant said he is constantly having issues with his landlady and is afraid of her. The landlady, who lived in the basement apartment, stated that her tenant is not supposed to enter the garage and that he has not paid rent for multiple months and is in the process of evicting him. Officers advised this is a civil matter and recommended to the tenant he should not enter the garage.
North Castle Police Department
Jan. 14: Multiple callers reported a tree down at 4:38 p.m. across Round Hill Round and see sparks from a transformer. The responding officer reported a large tree was down in the roadway just past 33 Round Hill Rd., which caused four utility poles to snap. The officer reported that all primary wires were down and suspended across the roadway. Con Edison and the Banksville and Armonk fire departments were notified. Round Hill Road was closed at Megan Lane and at Bedford Banksville Road. The road was reopened the next day at 8:19 p.m. Con Edison is returning on Jan. 16 to perform additional work.
Pleasantville Police Department
Jan. 22: Report of a diesel truck on Dennis Lane that is spewing smoke. It was determined the smoke was due to exhaust.
Putnam County Sheriff's Department
Jan. 10: Deputies responded to a hit-and-run property damage accident on Marvin Avenue in Brewster at about 8 p.m. The driver, a 30-year-old Brewster man, was located in a nearby driveway. Upon investigation, the driver displayed multiple signs of intoxication but refused to perform field sobriety tests. He was arrested and transported to headquarters for processing and provided a breath sample, which produced a result of 0.27 blood-alcohol content. Due to the high level of intoxication, he was transported by Mahopac EMS to Putnam Hospital Center. He was charged with aggravated driving while intoxicated and several traffic infractions. He was released on an appearance ticket and is due in Village of Brewster Court for a future court date.
Jan. 15: A 31-year-old Yorktown man was arrested and charged with second-degree criminal contempt for being at the residence of his girlfriend's house in Patterson in violation of an order of protection at about 1 a.m. He was arraigned in Patterson Town Court where a subsequent order of protection was issued. The suspect was released and scheduled to appear for a future court date.
Jan 15: Report of a female under the influence of narcotics at a Patterson residence at 12:30 p.m. Upon arrival, deputies located a 26-year-old woman outside the residence in a parked vehicle and determined that she was under the influence of some type of narcotic. The subject was found to be in possession of heroin and cocaine and was charged with two counts of seventh-degree criminal possession of a controlled substance. She was transported to Putnam Hospital Center for evaluation and was issued an appearance ticket for a future appearance in Patterson Court.
Yorktown Police Department
Jan. 15: Christian Arriaga, 41, of the Bronx, was charged at 4:59 a.m. with driving while intoxicated and aggravated unlicensed operation of a vehicle after police received a report of a vehicle parked in the middle of Mohansic Avenue. Upon arrival, police observed Arriaga asleep in the driver's seat with the engine running.
Jan. 15: Kristina Benevento, 41, of Yorktown, was charged with aggravated driving while intoxicated and other traffic infractions at 4:55 p.m. after her vehicle crashed off the roadway on Old Farm Lane. Following an investigation, it is alleged Benevento was operating a vehicle while using a cell phone and intoxicated.
Jan. 18: Michael Portella, 21, of Yorktown, was charged with criminal contempt, criminal tampering and resisting arrest at 3:09 a.m. following a report of a temporary order of protection violation on Glen Road in Mohegan Lake. An investigation revealed Portella allegedly tampered with a vehicle parked in the driveway. While being placed under arrest, he repeatedly pulled his hands down from officers in an attempt to prevent the arrest.
White Plains Police Department
January 21: White Plains Police Units responded to 77 Ferris Ave on a report of a landlord-tenant dispute. On-scene units determined that tenant, Logan Martin Badin had physically menaced another tenant with a boxcutter. Mr. Badin subsequently barricaded himself in the residence and refused to come out. The White Plains Police Mental Health Outreach Unit and White Plains Police Crisis Negotiations Team were deployed to support ongoing communication with Mr. Badin. After almost three hours of speaking with him, Mr. Badin voluntarily exited his residence and was taken into custody. He is being charged with Menacing and Criminal Mischief.
Editor's note: The policy of providing names for people who have been arrested varies between each department.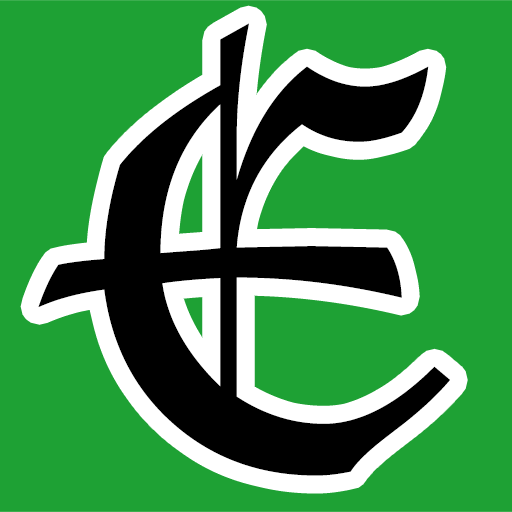 Examiner Media – Keeping you informed with professionally-reported local news, features, and sports coverage.