News Article Article pages that do not meet specifications for other Trust Project Type of Work labels and also do not fit within the general news category.
Police Blotter, December 28 – January 3, 2021, Print Edition
We are part of The Trust Project
County Police/Mount Kisco
Dec. 22: A man arrived at the Green Street precinct at 6:23 p.m. to report that he had found a dog running in the middle of Lexington Avenue. The man coaxed the dog into his truck and wanted to turn it over to police. As officers prepared to take the dog inside, another man drove up to report that his dog had gotten loose and was missing. The dog and owner were reunited on the spot.
Dec. 23: Police responded to Terrace Place at 12:09 p.m. on a report of a domestic dispute outside a residence. A man reported that a relative was blocking his driveway and refusing to move his car. The matter was resolved and officers left the scene.
Dec. 23: Report of a malfunctioning traffic light at the intersection of Preston Way and North Bedford Road at 12:36 p.m. An electrical contractor was notified and officers directed traffic until the necessary repair was completed several hours later.
Croton-on-Hudson Police Department
Dec. 16: A civilian arrived at police headquarters at 4:36 p.m. reporting that his cell phone was stolen from his vehicle. The reporting party stated he parked his vehicle, which was unlocked, at about 11 a.m. in the rear parking lot of the Grand Street firehouse. The phone was left on the passenger seat when he went inside. He returned to the vehicle and drove off and later realized the phone was missing. The cell phone was a black Apple iPhone 12 with a case.
Dec. 18: Staff at Croton Colonial Restaurant & Diner on South Riverside Avenue reported at 5:46 p.m. that an unknown party stole used cooking oil from the restaurant's tank. Patrols conducted a preliminary investigation and filed a case report.
North Castle Police Department
Dec. 17: Report of a past larceny at 10:43 a.m. from a complainant's mailbox on Route 120 involving personal checks. The responding officers reported that information was gathered as a matter of record only at this time as per request of the complainant. A report to follow.
Dec. 19: A Wrights Mill Road resident reported at 7:55 a.m. that a large bobcat just walked thorough her backyard and into her neighbor's yard. The responding officer reported that the bobcat was gone upon his arrival.
Dec. 20: A caller reported a minor dispute with the Gulf station clerk on North Broadway at 3:47 p.m. He stated that he gave the clerk four $20 dollar bills, then went out to pump his gas. He pumped $49 in gas and went inside to retrieve his change and was only given back $11 instead of $31. The responding officer spoke with all parties involved, including the owner, and reported that the owner agreed to check the register totals at midnight when the shift ends and parties will make contact tomorrow to discuss the findings. Matter adjusted at this time.
Pleasantville Police Department
Dec. 22: A security video showing a vehicle being looted by a group of youngsters was reported to police from a Hobby Street resident. The vehicle, a 2013 Toyota, was unlocked. The larceny is under investigation.
Dec. 23: A complainant arrived at police headquarters to report that fraudulent checks were being deposited in their name. The case is under investigation.
Dec. 23: A village resident reported receiving new credit cards in the mail from Citi Bank. The resident reported they had no accounts with the bank. The matter is under investigation.
State Police/Cortlandt
Dec. 21: Police are seeking the public's assistance with an identity theft and grand larceny investigation. Earlier this month a victim reported having lost a wallet in Walmart on East Main Street in Mohegan Lake, and shortly afterward received several fraudulent credit card charges. Investigators were able to obtain security images of a subject believed to have used the victim's identity to make fraudulent purchases at stores in Cortlandt and Ossining. Anyone with information regarding the possible identity or location of the individual is asked to contact state police at 914-769-2600.
Yorktown Police Department
Dec. 20: Alexander Cardenas, 53, of Ossining, was charged with driving with a suspended license and without insurance at 4:45 p.m. following a two-car accident on Route 100 near Seven Bridges Road.
Dec. 22: Shaina Quinones, 34, of Yorktown, was charged with unsafe passing and aggravated unlicensed operation of a motor vehicle at 9:28 a.m. following a crash on Route 6. A routine driver's license check revealed she was driving with a suspended license.
Dec. 22: A 16-year-old male was charged with juvenile delinquency at 10:13 a.m. after allegedly entering a Crompond Road residence without approval.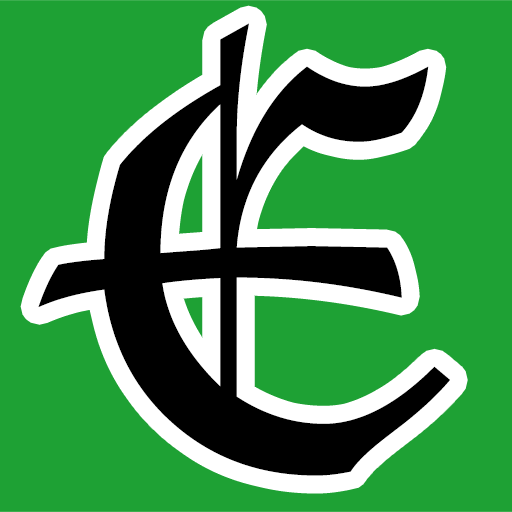 Examiner Media – Keeping you informed with professionally-reported local news, features, and sports coverage.