News Article Article pages that do not meet specifications for other Trust Project Type of Work labels and also do not fit within the general news category.
Police Blotter, December 21 – December 27, 2021, Print Edition
We are part of The Trust Project
County Police/Mount Kisco
Dec. 12: A resident arrived at the Green Street precinct to report that he had been a victim of fraud after someone withdrew $5,300 from his checking account using an altered check. The man said his bank advised him to file a police report while it investigates the matter.
Dec. 13: Report of a man in need of assistance at a North Bedford Road medical office at 11:21 a.m. The subject reported feeling depressed and hearing voices. He agreed to go to Northern Westchester Hospital for care and was transported there by the Mount Kisco Volunteer Ambulance Corps.
Dec. 13: Store security at Target on North Bedford Road reported a shoplifting incident at 1:05 p.m. Responding officers detained a woman as she attempted to leave the parking lot in a mini bus and arrested her after additional investigation. Sheyenne Dixon, 21, of Highland Avenue in Yonkers, was charged with petty larceny and fourth-degree criminal possession of a weapon, both misdemeanors. She is accused of leaving the store without paying for $308 in merchandise and having a pair of metal knuckles in her possession. She was booked at the Green Street precinct and released pending a Jan. 20 appearance in Mount Kisco Justice Court.
Dec. 14: Police responded to the 400 block of Lexington Avenue at 2:15 a.m. when a taxi driver reported that an intoxicated man had gotten sick in his cab and was refusing to get out at his destination. After officers arrived, the man complied without incident, paid the fare plus a cleanup fee, and was escorted home by a friend.
Dec. 17: An officer responded to North Bedford Road near Boston Market after a caller reported that a woman carrying a large stuffed animal appeared unsteady on her feet and almost walked into traffic. The officer canvassed the area but found no one fitting that description.
Croton-on-Hudson Police Department
Dec. 10: Units responded to the area of Harrison and Grand streets at 11 p.m. on a report of shots fired. There were no injuries reported. The incident remains under investigation. Anyone with information regarding the incident is asked to contact the Croton Police Department Detective Division at 914-271-5177.
North Castle Police Department
Dec. 10: A woman arrived at headquarters at 8:14 a.m. to report that her vehicle was stolen out of her driveway on Miller Circle.
Dec. 12: A caller reported at 3:40 a.m. that two unknown persons are attempting to enter his residence on North Broadway. The responding officers reported that the involved subject is intoxicated and unsure of where he resides, and the second subject is a second-floor tenant at location who was attempting to assist the intoxicated subject. An ambulance was requested for the intoxicated subject. A mutual aid ambulance from Hawthorne Fire Department responded and transported the intoxicated subject to Westchester Medical Center.
Pleasantville Police Department
Dec. 16: An officer pulled over a vehicle at 8:16 a.m. whose driver, a 28-year-old man, was operating the car without a license and had it suspended previously. He also has ignored numerous tickets in the past and the vehicle was unregistered. The man was arrested and released without bail.
State Police/Cortlandt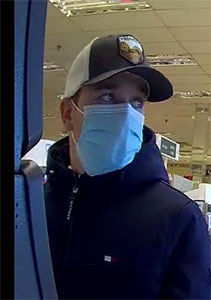 Dec. 15: Police are seeking the public's assistance identifying a man suspected of stealing the identity of and approximately $800 from a victim in Cortlandt. On Nov. 27, a subject utilized stolen financial information from the victim and stole about $800 at a Walgreens Pharmacy ATM on Sunrise Highway in the Town of Islip, Suffolk County. Anyone with information regarding the identity or location of this individual, contact the state police at 845-769-2600 and refer to case #10571377.
Yorktown Police Department
Dec. 16: Harold Montas, 33, of the Bronx, was charged at 2:01 a.m. with driving while intoxicated following an accident in the area of Old Yorktown Road and Union Road.
Dec. 16: Arber Gashi, 24, of Yorktown, surrendered to police and was charged at 5:37 p.m. with reckless driving, criminal mischief and assault in connection with a two-car crash on June 18 on Crompond Road, just west of the Bear Mountain Parkway. Following an investigation, it is alleged Gashi operated his vehicle in a reckless manner and caused serious injury to the operator of the other vehicle. He also was speeding and driving without wearing a seatbelt.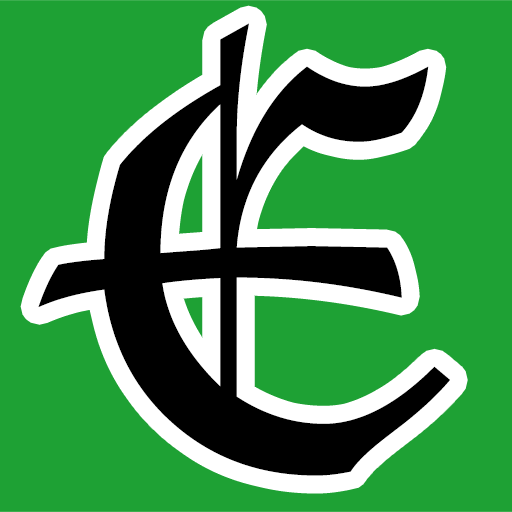 Examiner Media – Keeping you informed with professionally-reported local news, features, and sports coverage.