By Joanne Witmyer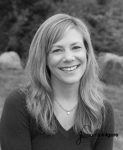 Growing up in Pennsylvania, my family had a variety of animals involved in our lives. Farmlands surrounded our home, so frequently my brothers and I observed the daily routines of cows, horses, chickens and sheep.
We had a white rabbit named Snowball, along with Suki the black cat. There were dogs in our lives: JonJon the Dalmatian and Annie the terrier, who were part of my grandparents' household. I always imagined how it would be when I grew up and brought a dog into my own home.
In 2009, I was redefining my life after being in a long-term relationship that ended.  I decided that was the time to explore having a dog with me as part of my plan. For some reason, I envisioned a female puppy; however, when I visited a local animal shelter, I was immediately drawn to one particular male, a brown pup with huge floppy ears and sweet brown eyes. I knew he was the one, and that I would name him Griffin, a legendary creature with the body, tail and back legs of a lion and the head, wings and front feet/talons of an eagle. The "Griffin" is considered to be especially majestic and powerful.
Once I brought Griffin home, I realized that beyond the natural companionship that he provided me, there were other unanticipated wellness benefits that arose.
More Exercise. I knew that having a dog in my life would increase the level of movement but didn't anticipate how much. In any type of weather, at any time of day, Griffin was game for hiking and walking together. I needed to honor that in order to care for him, and it changed the way I approached the activities in my days. I also sought out new places to explore, which led to adventures in our local parks and nature preserves.
Reduces Stress. Playing with dogs keeps us mindful of staying in the moment and allows us to return to that joyful place we experience as children. Stroking Griffin helps me connect with him and relaxes us both. Observing a dog and wondering about them keeps us centered and curious.  All of these activities and ways of spending time with dogs can reduce stressful feelings.
Builds a Community. Dogs break down barriers between people without even knowing it. Neighbors who may not typically be socially outgoing can find common ground talking with each other while out on a walk with their dogs. Communities of dog-friendly individuals gather at places like our local grooming shops, pet food suppliers or dog parks. They may even bring you new love, as Griffin did for me. I will forever be grateful for that.
Griffin continues to nourish my life in so many ways. If you have a dog in your life, I think you understand what I mean. Share with me the way you have experienced this yourself!
Joanne Witmyer is the founder of Indigo Health and Wellness, based in Briarcliff Manor. She teaches group classes, offers wellness consulting to companies and helps individuals achieve their health goals – particularly during times of change and transition. You can reach Joanne at 914-208-1022 or Joanne@IndigoHW.com