Key Institute Owner to Fight to Keep Business in Court
We are part of The Trust Project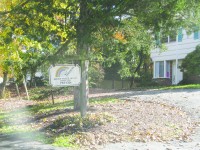 Marcia Royce, owner of Key Institute for Learning Strategy, has educated more than 3,000 students at her home on Maple Avenue in Cortlandt since 1984 and plans to continue her successful business, despite the town's contention that she is in violation of the Zoning Ordinance.
"My primary thrust in life is to help kids. Money is secondary. This is a labor of love," Royce said Friday, a day after receiving a violation notice from the town's Code Enforcement Office. "There's no place around like our place. We charge very modest fees because I'm in my home. The town wants to limit the amount of kids we can teach, and that's one less kid we can help to read."
Last Wednesday, Royce ended an eight-month tug-o-war with the Zoning Board of Appeals by unexpectedly withdrawing her application for an interpretation of whether her home should be considered a pre-existing, nonconforming use under Section 307-78 of the Zoning Ordinance and was not bound to amendments made to the code in 1993 that limits her home to a maximum of four students simultaneously.
"They decided they didn't want to play any more," remarked Code Enforcement Director Ken Hoch. "She's now in violation of the law."
Royce's attorney, Rick Turner, believes otherwise, and is prepared to defend Royce in town court.
"Key Institute will continue to operate as a prior, legal, nonconforming use," Turner said. "Marcia Royce established that use before the town (placed) any limits on home occupancy, and its continued operation is protected."
Key Institute operates five classrooms in a remodeled garage but doesn't fall under New York State's Building Code that allows a maximum of 19 people for such facilities since it's not classified as a school. Royce, who is a nationally certified pre-k teacher, said her business is "very seasonal," noting she was currently preparing students for SAT and Regents exams.
"When people go to a franchise they are given a bank application for a loan. We don't do that here," Royce said. "My mortgage is paid."
Royce's problems with the town began last April when a complaint was lodged regarding the number of people in her home. One neighbor told the ZBA during public hearings that Key Institute often creates traffic problems in the area, something Royce vehemently refuted.