Katz to Run for New Castle Supervisor, Lead All-Woman Ticket Against Dems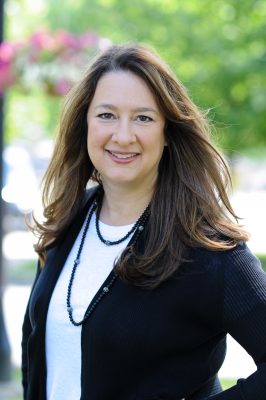 Two-term New Castle Councilwoman Lisa Katz will run for town supervisor later this year, topping an all-woman ticket with three running mates on an independent line.
Katz will be joined on the slate, which calls itself Unite New Castle, by first-time candidates Andrea Sanseverino Galan, Tara McAdam Kassal and Jennifer Louis-Jeune.
Unite New Castle announced its candidates in a release Monday night.
"Having served on the New Castle Town Board for nearly eight years, I have a unique perspective on the challenges and opportunities faced by our community," said Katz, an estate planning and elder care attorney. "I am fully committed to ensuring everyone in the community feels they are being heard and to fostering productive relationships and open lines of communication with the Board of Education and other key constituencies in our town."
Katz, a registered Democrat, ran the first of two successful campaigns for Town Board in 2013 as part of Team New Castle, the ticket that was headed by former supervisor Robert Greenstein and at the time broke the hold by the previously Democratic-controlled Town Board.
It is a near certainty that one of the top issues in the campaign against the yet-to-be-announced Democratic slate will be the highly controversial Form Based Code, the proposed zoning change to a portion of downtown Chappaqua that has ignited a firestorm of reaction. A series of public hearings since October has featured overwhelmingly negative reaction to the code in part because a full build-out scenario would create nearly 1,000 new housing units and could increase the heights of buildings in certain portions of the downtown.
In the release, it said the Unite New Castle candidates' primary focus "is to work with all residents to create a unified vision for the Town of New Castle and to explore the many paths to achieving that vision."
Galan, who moved to town in 2015 after visiting family who lived in New Castle for years, said the town needs to leverage its immense talent among residents to come up with a downtown plan that's right for the community.
"We are astounded by the wealth of experience, knowledge and viewpoints our neighbors have and strongly believe we need to leverage this rich diversity of expertise and opinions through a professionally-led community charrette dedicated to determining the right public policy tools to achieve a positive, shared vision for New Castle," said Galan, a global non-profit executive.
Kassal, a global commercial real estate and infrastructure executive for more than 20 years, said that many residents recognize change is needed in downtown Chappaqua but that a consensus must be established.
"It is an incredible moment to bring our community together to address the challenges and opportunities we face around issues such as sustainable development in our hamlets, COVID-19 response and recovery, and the impact of a growing Westchester County Airport," said Kassal, a New England native who moved to New Castle with her husband and two children in 2015.
Jenni Louis-Jeune, a five-year town resident, said the ticket is committed to embracing and promoting diversity of all types while giving everyone in the community a voice.
"We believe local government plays an important role in driving diversity and inclusion, and we intend to do so in a manner that brings New Castle together," said Louis-Jeune, a criminal defense attorney who has dedicated her career to representing the indigent.
The New Castle Democrats are expected to announce their slate shortly. Last week, Supervisor Ivy Pool said she would not seek a second term.
This year there will be three Town Board seats on the ballot, necessitated by the Dec. 1 resignation of Jason Lichtenthal. Councilwoman Lori Morton, who won a special election for the remaining year of Pool's council seat term, is the only Democrat to publicly state that she intends to run for a full term in November.