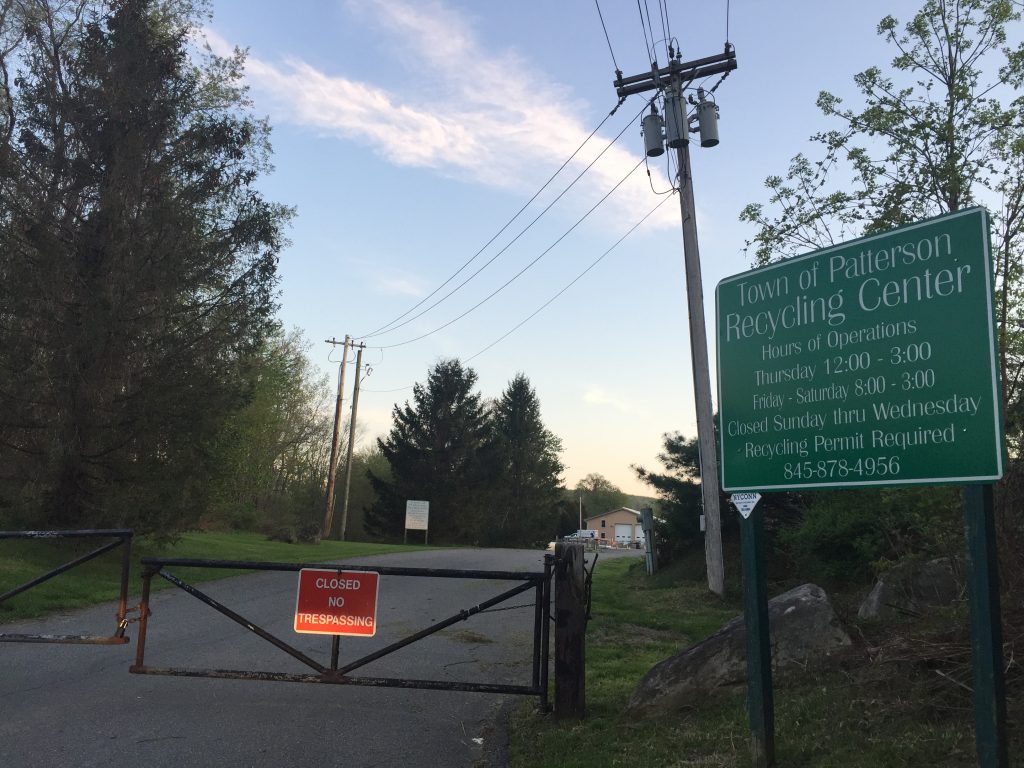 A cell tower along Route 164 in Patterson proposed by the Metropolitan Transportation Authority that rankled nearby neighbors is likely to now be built, Supervisor Rich Williams announced at last week's meeting.
After a possible alternative site, which would've been located at the Patterson Recycling Center, fell through recently, the MTA is likely to go ahead with its original plan to build the tower on its property at the intersection of Route 164 and Bullet Hole Road. The MTA has claimed erecting the monopole is necessary for improved wireless communication despite pleas from many neighbors against it.
The disappointing result ends a two- year bid by the town to find an alternative site for the proposed cell tower. When the recycling center located at Cornwall Hill Road was pinpointed as a possibility, Williams said the town found one builder for it, but that company was taking too long so it moved onto Homeland Towers. Williams said the town had "pretty much everything set in place" with Homeland, but the Connecticut-based company notified Williams two weeks ago they were withdrawing from the deal.
Homeland and Verizon could not agree on certain terms or Verizon simply didn't want to move forward, Williams said.
"As of today right now, any potential cell tower that would be located at the recycling center is a dead deal," Williams said.
Williams said the MTA is on hold right now, but is disappointed with the latest development. The MTA is willing to give the town more time to find another location, but Williams said he doubts the town can find another suitable spot by the MTA's November deadline.
"I don't believe we have enough time to meet their deadline, they've been on hold for nearly two years waiting for us," Williams said. "Unless something changes dramatically, it's not likely that we would be able to provide them with a location, which means the Route 164 site will move forward."
Williams asked board members if the town should seek out engineer services about an overall build out of a cell network in Patterson.
Councilman Shawn Rogan said the town should identify where the best sites for towers are and which areas have the best coverage. While Rogan isn't in favor of constructing many cell towers, he understands the need for reliable communication, especially for emergency services.
When he was on the planning board, Rogan said he and members felt powerless to control if and where cell towers could be built. Factors like health or financing can't legally be considered when approving a tower, Rogan said.
"If we can minimize the number of towers and figure out the location," Rogan said. "Look I don't want to have any, but I'd rather have two than five."