Business Profile: Gamechanger
We are part of The Trust Project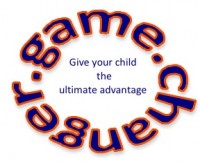 Need to find a quality tutor for your son or daughter to help them with their math or science homework? Perhaps they need to brush up on certain skills for a big test or need a good baseball coach to straighten out their swing at the plate.
For those families who want to see their children do their best not only in the classroom but on stage or on the athletic field, there's a relatively new resource that could make real impact.
A little over a year ago, moms Marilyn Rifkin and Deborah Notis established Gamechanger, a free referral service that connects Westchester families with highly qualified tutors and coaches in specific disciplines. Students in almost any grade can be assisted to realize their potential.
"We like to think that it's empowering the well-rounded child, not just academics," Rifkin said. "It's music, arts and sports as well. We even have child psychologists so we really try to run the gamut. We have tutors that specialize in learning disabilities."
Through their years of parenting, they often found themselves searching for the right person to help with their children's endeavors. The two friends could spend hours researching for that one person who could make a difference.
Gamechanger, which serves all of Westchester, will likely save parents valuable time and introduce families to a top-flight teacher, tutor and coach. Rifkin said in almost any activity, whether it be academics, music, art or sports, children benefit from personalized instruction. In one instance, the parent a child with a lead role in a school musical called for a voice coach.
The service looks to connect "the best of the best" and is affiliated with about three or four top tutors in each specialty area. Currently, there are more than 40 families who use the service.
"We believe in that one-on-one training," Rifkin said. "Classes are wonderful and that's fine but the one-on-one really makes the child accountable and the teacher really knows what they're doing  and how they're preparing and gets to know their strengths and weaknesses."
The best part of the service is the price: there is none. The parents pay for the tutor or coach but not to Gamechanger. Rifkin and Notis are aware of the difficulties facing busy parents who don't always have the time to locate the right person to address their children's needs.
"We have spent hours on the phone with people talking to them, trying to figure out what their kids need, helping them," Notis said. "Then they may end up deciding not to do anything but we still spend that time and we invest that time."
Rifkin, a Mount Kisco resident whose previous professional experience has been in advertising sales and management, and Notis of Pleasantville, who has a marketing background, met about nine years ago when each woman's second-born child took a gym class for three-year-olds.
It was early last year that they came up with the idea for the business. While they hope to grow Gamechanger, Rifkin and Notis also want to remain hands on to monitor the tutors and coaches. Usually, it's someone tutors and coaches are accompanied by strong recommendations.
"We keep it small because we want to know our tutors well," Rifkin said. "We have relationships with our tutors. We're not just sending an arbitrary person to someone's house."
Gamechanger can even help the recent college graduate by finding professionals who are expert in resume presentation.
"We feel there's so much going on every day that we want to help (families) with all aspects of their lives," said Notis.
"We're just a phone call away from a wealth of information," Rifkin said.
For more information about Gamechanger, call 914-449-6772, visit www.gamechangernow.com or email uwn@gamechangernow.com.