By Joanne Witmyer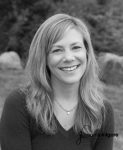 Have you ever entered your kitchen with the goal of cooking a nutritious meal, only to be overwhelmed by the clutter?
You see spice jars in disarray on the counter, utensils overflowing from multiple containers and recipe cards mixed in with mail covering the table. The idea of cleaning up feels overwhelming and stressful. Backing out of the kitchen, you decide to order take-out.
A less messy home helps enhance wellness by allowing for clearer thoughts and a calmer mind. This can reduce stress, support creativity and improve sleep. Tidying even can strengthen social bonds; people feel more comfortable inviting friends and family to visit without being embarrassed by all the clutter.
Matt Baier is a professional organizer who helped streamline and declutter my family's home office. He is the owner of Matt Baier Organizing, based in Stamford, Conn. I had an interesting conversation with him recently, discussing our experiences with what drives a person to make changes in their lives.
In times of transitions, there are strong parallels between why individuals decide to take action and seek help in becoming more organized and enhancing their well-being.
"Organizing is not necessarily about sorting our stuff, it's about sorting priorities," Baier said. "Everyone has different priorities that are always changing."
Baier's approach to decluttering customizes strategies to meet a client's needs. He provides practical tools to help maintain the organizing system and avoid rebound.
I recognize that I feel more like spending time in a room that has a minimalist vibe.  I like knowing that items are generally stored in a place I would expect them to be, so I can find them more easily. There is always going to be some clutter. That is to be expected in our lives. But if we can aim to minimize messy and disorganized closets, tables and surface areas in our homes, we will definitely notice the benefits.
I invite you to send me a photo of a room you feel would benefit from being less cluttered. How would it improve your mood and reduce stress if that room was tidier? I look forward to hearing from you.
Joanne Witmyer is the founder of Indigo Health and Wellness based in Briarcliff Manor. She teaches group classes, offers consulting to companies and helps individuals achieve their wellness goals, particularly during times of change and transition. You can reach Joanne at 914-208-1022 or at Joanne@IndigoHW.com.